Workshop: The production and use as biofertiliser of digestate derived from source segregated organic waste
Posted by

Anne Phiri

on Wednesday, 14 October 2020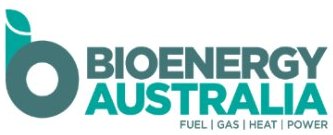 A joint Bioenergy Association New Zealand and Bioenergy Australia virtual workshop
If you are considering processing source separated organic waste into a biofertiliser, or are a regulator, you should participate in the workshop to assist establish a best practice guide for New Zealand and Australia.
Anaerobic digestion of source segregated residual organic waste is gaining substantial interest around the world due to its indisputable economic and socio-environmental benefits; these being the production of renewable energy and high grade fertiliser, reduction of the amount of waste disposed at landfills and the reduction of greenhouse gas emissions.
Anaerobic digestion converts organic waste material into two economically beneficial products, i.e. biogas and digestate. 
If digestate is derived from appropriate source segregated feedstocks and processed under continuously controlled conditions it can be sold as a high quality fertiliser called biofertiliser.
The Bioenergy Association has been developing a Technical Guide based on the UK BSI PAS110 which sets out an approach which leads to production and sale of certified biofertiliser.  This Technical Guide (TG8) takes the best of PAS 110 and puts it into a New Zealand context. The ultimate goal is to provide incentives for further investment in anaerobic digestion applications for processing of source-segregated organic waste in New Zealand, Australia and the South Pacific, by improving the awareness of the monetary, social and environmental benefits this technology offers for the treatment of organic waste.
As an outcome of the workshop Bioenergy Association will finalise and publish the Technical Guide.
Programme and Registration
Conference sponsors