Ductor to build three poultry biogas- and biofertiliser plants in Poland
Poland is moving towards a circular economy as three new biogas-biofertiliser facilities will be built in the Zachodniopomorskie region about 100 km off the coast of the Baltic Sea. The plants are being built by Ductor, a Finnish-Swiss biotechnology company that creates solutions for global food and agricultural challenges.
The plants will use 100 percent of poultry waste as feedstock to create two separate products, renewable electricity, and organic nitrogen fertilizer. This circular economy model will significantly reduce greenhouse gas emissions from both the energy and agriculture sectors.
Two of the new plants will have an installed capacity of 0.5 MWe and the third will be 1 MWe.  All three will be operational in 2021.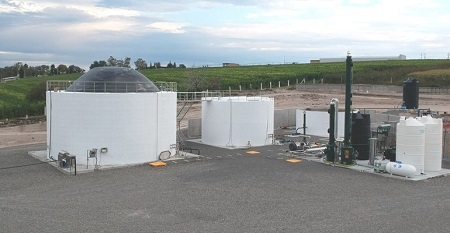 Ductor's first fully operational facility was commissioned in November 2019, in Jalisco, Mexico
(photo courtesy Ductor)