Web190416: Energising the circular economy by use of putrescible organic waste
About the webinar
The webinar was based around information from an operating anaerobic digester facility in New Zealand and Australia. The facility takes feedstock from a range of organic waste streams across the community and produce biogas, carbon offsets and high grade fertilizer. These underpin the financial viability of the facility.
The webinar provided attendees with:
Information from existing operational anaerobic digestion facilities that shows the financial viability of treating organic waste instead of disposing of it.
An opportunity to discuss with an experienced waste-to-energy expert how a community wide approach can be successful.
Information on how to optimise multiple feedstock streams so that anaerobic digesters work efficiently.
The range of emerging opportunities to combine organic waste derived bio-methane (and hydrogen) gas fuels in the transition to a circular economy.
About the speaker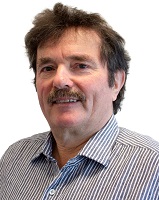 Jürgen completed his PhD in Microbial Biotechnology in 1982 in Germany.
Since then he has led anaerobic digestion research and process design teams in the United States (Michigan Biotechnology Institute), Germany and New Zealand (University of Otago and CPG New Zealand).
Jürgen has a close involvement in the design and implementation of regional Waste to Energy facilities in New Zealand, Australia and Asia including the Camellia biomass project in Sydney, the commissioning of the new thermophilic digesters at the Christchurch WWTP and the Palmerston North digester plant upgrade to digestion of fatty waste.
Sorry!
This document can only be viewed by Bioenergy Association members.
Please
log in
to view it:
---